Ear Candy // August Party Starters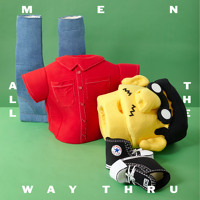 This month's mix
is all about dancing to good music with a summer tan and working up a sweat.  By now we've all gotten used to summer and aren't afraid of sweating in front of each other.  So let's get sweaty to this hot summer playlist here.
Tiga v Audion  - Let's Go Dancing
Montreal-based DJ/Producer/Singer Tiga delivers vocals on tech-house produced by Audion (Matthew Dear) in a majorly fresh way.  Everything Tiga makes is amazing - rumor has it he has another full length album on the way.  
JD Sampson & MEN - All The Way Thru
JD unites her incredibly inspiring songwriting skills with an amazing beat made by MEN in collaboration with French producer Yuksek.  The result is a perfect mesh of indy charm and electronic magic.  This is a beautiful new direction that makes us excited for their next full album coming out this fall.
Disclosure - F For You (Totally Enormous Extinct Dinosaur Remix)
The absolutely massive DJ/Producer brotherly duo Disclosure get remixed by the very talented Totally Enormous Extinct Dinosaurs, resulting in an infectious house groove with a stocatto bass line and vocal loops.  
Banks- Warm Water (Chuck Wild Bootleg Remix)
This is a smoov and mellow beat with some sultry lyrics by Banks.  Chuck Wild is on the remix and definitely lights the candles on this one.  This song is for bumping and grinding really classy-like..  
Shine feat. Maiko - Shine
This track is some of that nu disco sound that is great for a roller skating party any day of the week.  There's an 80's disco beat, funky synth bass line and some funky female disco vocals.
Aluna George - You Know You Like It (DJ Snake Remix)
Here's a nice acapella from Aluna George on a fresh trap beat underneath with maximum booty.
Major Lazer - Bubble Butt Remix (feat. Bruno Mars, 2 Chainz, Tyga & Mystic
This track will get all the twerkers on the floor and poppin more booty than Orville Redenbacher at a pirate convention.  
DJ Fresh Vs Diplo - Earthquake Feat Dominique Young Unique
This is a nasty slow tribal hip hop beat with some crazy warping synths and boombastic bass that make you dance like the guy from Weekend at Bernie's.  Dominique Young Unique lays down some dirty funky raps that toast the party up proper.  
Rustie - Slasherr
This DJ/Producer comes up wit the hugest sounds and this track is track is testament to that.  Really crazy synths and huge kick drums all over at a reall slow and rocking tempo.
Max Klaw - Trippy Future


On the moomba-psychedelic vibe is this song that sorta spaces you out while rocking you with a funky, driving moomba beat.