Ear Candy // July Party Starters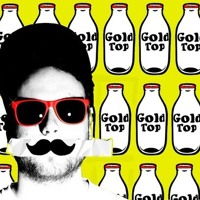 Hotter Than July Susty Party Mix
When the heat gets turned up - the beats get turrrnt up.  That's how we roll with this month's party mix - we go even harder than usual in the summer heat so let's all put on our bathing suits and dance on the beach like it's MTV's The Grind.  
Colta & Curl Up - Breath Noise

This is a crazy hyper Jersey club beat with choppy Destiny's Child vocal stabs and samples.  Hot fire for getting the party started.
Skee-lo - I Wish (Plump DJ's vs. Skee-lo)

The Plump DJ's take Skee-lo's classic "I Wish" and pump, stretch, chop, and morph it over a killer break beat with a lot of old school samples and a gritty bass line.
Tensnake - Coma Cat (Stanton Warriors Rebump)
This is a funky breaks re-bump of a very soulful carribean style Tensnake track.  Stanton Warriors consistently come out with the most killer breaks remixes and crush it on this one. 
Alex Metric & Jacques Lu Cont ft. Malin - Safe With You 

Dope new track with great vocals, synths, build, and release. Definitely a fist-pumping, body-jumping house beat. 

Bingo Players - Devotion (Stanton Warriors Remix)
Another killer remix from Stanton Warriors, these guys are huge.  This one has awesome soulful vocal samples and chopped up horn samples over breakbeats.
Iggy Azalea - Bounce (Green Lantern Remix)

You can find this one in the record store in the stupid dumb trunk rattling booty bass trap beat section.  Really killer remix from DJ Green Lantern with cool party lyrics from Iggy Azalea.   
Lil Mama - Lipgloss (Gold Top Remix)
This is a refresher of the Lil Mama Track Lip Gloss with some crazy new trap style beat and insane bass synth. With a feel reminiscent of the Whisper Song by the Ying Yang Twins, but with cute lyrics about smackin lipgloss. 

Die Antwoord - Zef Town Juke
This juke beat goes mental and creates an instant dance party with hormones raging.  Die Antwoord keep coming up with better and better dance beats, and this one is really exciting.
Thanks for tuning in! Tell us what you think at planet.rump.music [at] 
gmail.com
.